| | |
| --- | --- |
| | My love of writing began as a small, child. I used to tell horror stories to my younger sister as far back as I can remember. My active imagination (demented if you were to ask my husband) has led me to a love of the unbelievable and the impossible, hence my ardor for science fiction, horror and fantasy. |
Although I've been writing all of my life, I've only taken it seriously these past seven years. Up until the acceptance of my novel, Destiny's Door I've had a few short stories published. Below is a Listing of my published credits.
Up and Coming
In the upcoming edition of "Fables," my epic poem, Wolves Don't Lie," will be published.
Published Credits
The Dead Inn is a Virtual Inn divided into three floors detailing tales of:

Gross Oddities
Erotic Perversities, and

Supernatural Entities.
Each author's stay at the Inn is described in this hardcover "guestbook." Visit the second floor to read my story, "Magic Fingers."
| | |
| --- | --- |
| Out of Print | My first short story, "To Whom it May Concern," was published in a paperback, erotic-horror anthology called Hot Blood X. This was the tenth in a series and unfortunately, Pocketbooks sold out and discontinued the series. |
Since then, I've had a few short stories published on E-zines.
The winter 2000 edition of the E-zine, Ascent, has published
my short story, "White Gloves". It can be found in the December 1999 issue.
The January 2000 edition of BardoBurner, has published my poem,
"Words".
The March 2000 issue of the E-zine Dark Moon Rising, featured my story, "After-Word" in Mystic Realms.
The December 1999 issue of DeathGrip publishished my short story, "DreamCatcher."
I'd like to say thanks to my family and friends who believed and supported me. Most of all, I'd like to honor my beloved husband, Stan.
From the very beginning, when I first made the decision to pursue a writing career, he supported me. He was the one that wiped my tears when the rejection letters came, and he was the one that wouldn't let me give up up.
Stan passed away on April 11, 2000 leaving two beautiful daughters and a woman who misses him. I will continue writing, as I know he would want me too, and so, I dedicate this page, and my new novel, Destiny's Door to him. He will always be in my heart...

Judith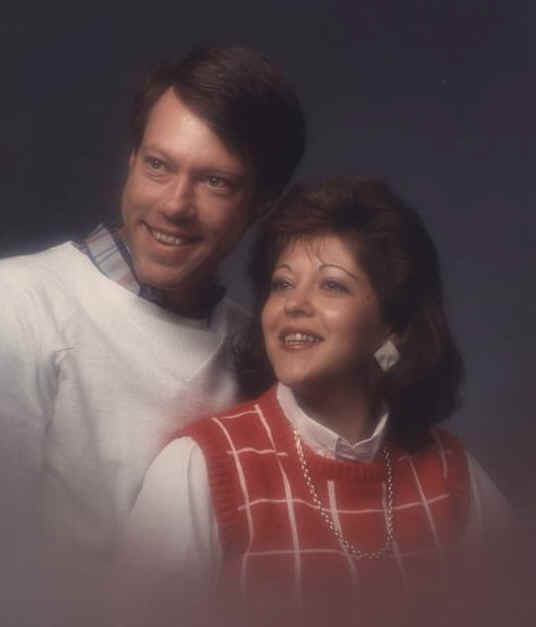 Back